Are you looking for an Air Humidifier and an Air Purifier? Do you want both these devices combined in one device? Well, worry not, Vacker Africa presents a new model of Humidifier with both Air Humidifier and Purifier combined together. Our products are available in different countries of Africa such as Nigeria, Kenya, Rwanda, South Africa, Tanzania, Zimbabwe, Chad, Angola, Cameroon, etc.
Effect of Low Humidity and Stale Air
Low humidity or stale air can cause a lot of damage to human life as well as the objects kept in the affected area. Few have been listed below:
Low humidity causes the chances of humans getting infected by common cold, sore throat, etc.
Low humidity can destroy different kinds of furniture and musical items.
Low humidity also causes different skin problems such as chapped lips, dry skin, etc.
Stale air can cause nausea and headache in humans.
Stale air can cause problems related to respiratory systems and can lead to patients of asthma having trouble in breathing.
Stale air is responsible for different kinds of infection to the eyes.
Stale air can be very dangerous especially for infants and old people.
Vacker Africa's Humidifier with Air Purifier has a stylish look and with its portability, it is easy to install in any part of the living space. Our air purifier ensures you breathe clean and fresh air 24 hours a day. Our product also works as a Baby Humidifier which assists babies in breathing.
These humidifiers help in relieving cough and cold. It also helps people suffering from sore throat. Since, low humidity can cause damage to your expensive furniture, musical instruments and many other items, Vacker Africa's Humidifiers help to protect all these items from getting damaged due to low humidity and prevent you from losses. It also helps you to prevent chapped lips and skin problems that are caused due to low humidity. Hence, our humidifier is not only useful to save money but also useful in maintaining proper health.
Features of Air Purifier: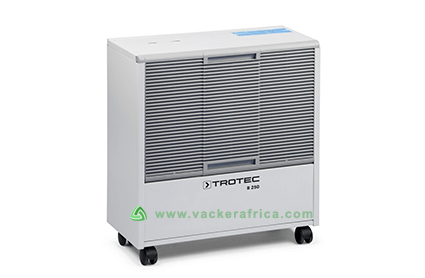 There are different features of our Humidifiers with Air Purifier. Some of the features are mentioned below:
It is capable of room air humidification as well as purifying the air. It also works as a Baby Humidifier.
It possesses sensor control and hence, is energy efficient.
It does not require filter mats for air-washing.
It has a very low follow-up costs and very simple maintenance.
It produces very low sound as it contains functionality for ultra-silent night operation.
It also contains easy disassembly and cleaning features.
It has a variable Fan Control System to adjust the speed of fan according to the requirement of the user.