Kitchen is a very important part of a house. A modern kitchen consists of different types of kitchen equipment that can enhance the kitchen experience of a person. Vacker Africa supplies different kitchen equipment for household use as well as commercial use in the African region. Our modern equipment can be found in different countries of Africa such as Congo, Chad, Kenya, South Africa, Nigeria, Niger, Rwanda, Cameroon, etc.
Our modern and user-friendly equipment are sure to make your cooking experience a lot of fun. Our kitchen equipment have been used by many people to get commercial success. We supply different kinds of kitchen equipment that can save you time, energy, money and help you prepare the best quality of dishes on the table. Some of the items that are available in the market supplied by our company are toaster, deep fryers, ovens, gas stoves, infrared cooker, induction cooker, microwave oven, waffle and crepes machines, steamers, warming and holding machine, etc.
The kitchen equipment supplied by Vacker Africa is not only convenient but also possesses stylish looks which is sure to increase the beauty of the kitchen. These kitchen equipment are of world class quality and has become a great gift for housewives as well as people working in the kitchen of hotels and restaurants.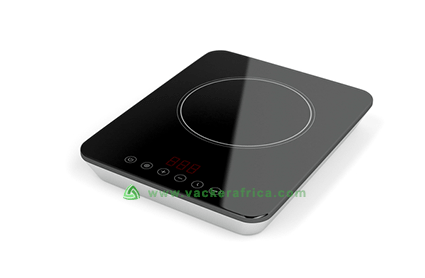 Our company has a team of experts that will provide you with the right kind of advices for the installment of different kitchen equipment in your restaurants, hotels and houses. If you need any kind of help finding any type of equipment for your kitchen we are here to help you.
Our kitchen equipment comes with reasonable price and designed with such expertise that they are energy convenient. We provide our every product with warranty and due to the reliable nature of our products the demand of the products is increasing every day. Make sure your kitchen is installed with the best kind of equipment in the market. You can contact us right now in the given address for the best type of service and advice.