Problem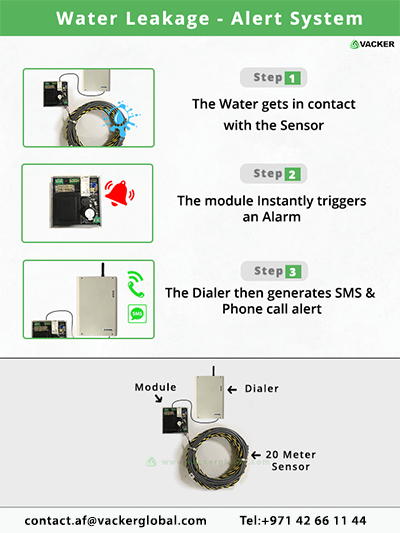 Unnoticed water leaks can cause a lot of damage to both homes and commercial properties. They can also run up the water bill creating a heavy expense for the owner of the propert
y. One example is when a swimming pool develops an unnoticed water leak
. The damage done by the water leak is immense. Few homeowners look forward to repairing such damage or paying the high water bill that comes with the leak.
Water Leak Detectors
There are a variety of water leak detectors made by Vacker and other companies that will help detect a water leak long before it becomes a major problem and expense. One such model is the portable LD6000 leak detector. This model is setting the standard for water leak detectors with its innovations and abilities. Here is what it can do:
• Detect gas leaks that are near a drinking water source
• Locate both metallic and non-metallic water pipes• Test the viability of the seals and pipe connections
• Locate the water leak and its direction through sound measurement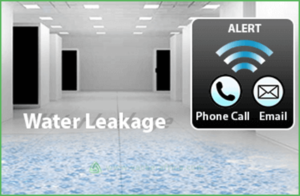 and much more. The accessories that come with this little detector add to the value of owning one. Two of the key pieces of equipment are the ground probes and the contact microphones which provide excellent coverage of the suspect area.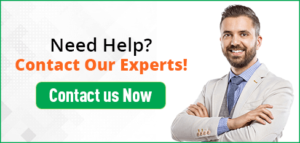 Some Features of the LD6000 Leak Detector
• Touchscreen display with high-resolution graphics
• Pre-programmed applications
• Individual configuration for all parameters and filters
• Pipe detection mode
These are just some of the features that make the LD6000 standout above the rest of the leak detectors on the market today.
Selecting a Leak Detector
Finding the right leak detector for you and your situation is not an easy one. It will depend upon your pocketbook, your monitoring problem and other factors. The first criteria for selecting a good leak detector are to know what type of property it will be installed in and then you need to know what you want to monitor. After that, you will need to determine if you need a wired or wireless detector. A wireless detector relies upon a battery so you need a detector that has a long battery life to be reliable. These are not all the criteria you need to look at when deciding which leak detector to select. Your Vacker rep will be glad to assist you in all the details before you purchase.
Advantages of Owning a Leak Detector
The main advantage of owning a leak detector is to stop water damage and huge costs before they happen. Leaks will always take place but a good leak detector will ensure your little problem does not become a big headache.
A good leak detector will help spare you the loss of property that comes with heavy water damage. Protecting one's property is part of the responsibilities that come with real estate investments.
VackerGlobal provides free inspections and advice to help you see all the advantages that come with owning a leak detector.
Type of Alerts
To make sure you are warned about a new leak, the leak detector can give off different types of alerts. One alert is a 100-decibel alarm and accompanied by a panel can let you know exactly where the leak is. Phone calls are part of another alert system. This option notifies up to 8 people. There are texts and email alerts to key people letting them know about a problem have been detected.
Optional Power failure alert
We can also provide a power failure alert system along with the water leakage monitoring. Please specify while placing the order. The power failure alert system will also generate phone calls to the same operators or a different set of operators as per the programming. The device will have battery back up so that it generates the phone calls. The battery back up will last up to 2 days. When the power is restored, it will generate a phone call or SMS to notify the same operators. Thus it is very suitable for remote locations. You can wait for sometime before taking further actions.
A Few Words
Your investment is worth protecting so call Vacker and let the experts help you design your water leak protection system for you.
We supply these systems across the world. In Africa, we have customers in Nigeria, Djibouti, Kenya, Tanzania, Rwanda, Uganda, Ethiopia etc.