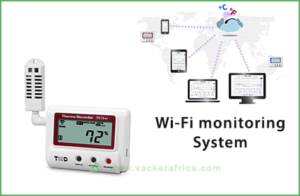 When you work in highly sensitive employment areas that are vulnerable to temperature and humidity changes then you need a good monitoring system to help control the environment. These employment areas include healthcare, laboratories, food packing plants and many more businesses that rely on good controlled refrigeration systems to keep their product from spoiling. Vacker has a variety of Wifi monitoring systems that will meet any business need.
The Situation
Not everything in life can exist at ideal temperatures or high humidity thus it becomes important to control the environment and provide. One example are the different medicines needed for quality health care. Some need to be stored between 2 & 8 degrees C., while other medicines need a bit warmer temperatures and have to be stored at temperatures ranging between 15 & 25 degrees C.
The Wifi monitoring system is a reliable alert system when lives are on the line. For example hospitals who depend upon the medicines, tools and other equipment to be at peak operating capacity. A quality monitoring system is vital if the medicines are going to survive and help patients through their different traumas.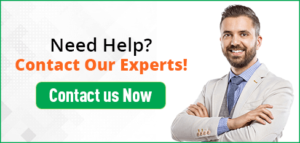 The Benefit Wifi Monitoring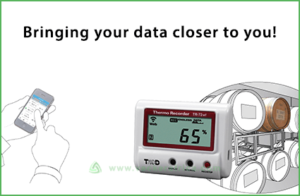 Wifi monitoring replaces wired LAN monitoring systems. They are convenient do not depend upon wires or multiple data ports and of course they are inexpensive to install. 10 LAN sensors need ten data ports. But 10 Wifi sensors only need one data port making installation and operation a snap.
Where Can the Wifi monitors be located
• Any room that are heated to normal temperatures
• Medical freezers and refrigerators that store plasma, body tissues and other sensitive organic material
• Laboratories that require controlled temperatures
• Operating rooms, isolation or clean rooms,
• Rooms with sensitive equipment
Alert System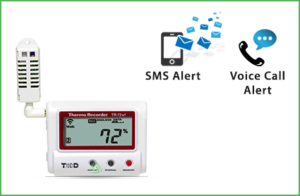 All Vackers' Wifi monitoring systems come with an alert system. They can contact up to ten people by phone, send text messages and emails to vital staff members. If you need a sound alert, for example an alarm or siren, the Wifi monitoring system can be designed to provide those as well.
Flexibility
All Wifi temperature and humidity monitoring systems are portable. The flexibility provides you with a little peace of mind knowing you can move the system to those vital areas that need monitoring the most. Their versatility also includes two –way communication between the monitoring system and the internet
One great advantage to the Wifi system is that it will function even if there is a power failure. No need to worry about if an alert will sound or not. These systems are designed to send out alerts no matter the power situation.
A Few Words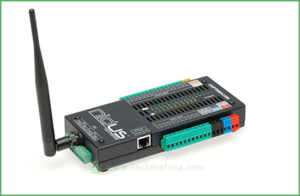 Having a reliable monitoring system in vital business operations is key to a successful business venture. Ensuring that your product is going to be in good condition when it ships to the customer or in the case of hospitals having the medicine and other medical equipment ready to go saves money, time and lives.
The flexibility and versatility that comes with the Wifi monitoring system makes them a valuable part of any business venture. It is inexpensive for any business to switch from their current alert system to a Wifi monitored one. The upgrade will save even more money in the long run as the Wifi system will work through power failures.
Call your Vacker professional and get all the details on improving your current monitoring alert system. They will guide you through their products and help you select the best Wifi monitoring system that is best for your business or medical needs. Upgrade to the best and save money.